When can I request a data deletion?
You can request a data deletion at any time from within the app. Please note that this request is irreversible - once you have requested for your data to be deleted you will not be able to access your account again.
For this reason, we would always recommend making sure your report has been received by the organisation that requested it before requesting this.
How do I request a data deletion?
To delete your data, please click on the three little lines in the top left-hand corner of the app:

This will bring up the Help page and in the top left, there will be an option to request for your data to be deleted: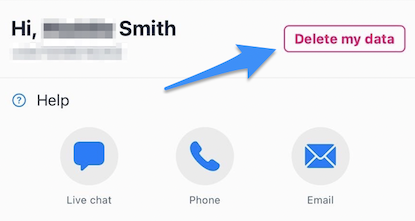 How quickly will my data be deleted?
Your data will be deleted from the Thirdfort app immediately and removed from third-party systems within 30 days, as per GDPR guidelines.